The newly appointed Deputy Principal takes office
Dr. James Okwee Acai took office as Deputy Principal with effect from April 1st 2022.  Dr. Acai who will hold the mantle for a period of four years replaces Prof. Samuel Majalija who recently handed over following the expiry of his term of office.
During a special Academic Board meeting held at the College on Monday 11th April 2022, the incoming Deputy Principal was formerly welcome by the members who wished him a fruitful tenure of office.
Prof. Okwee extended his appreciation to his colleagues for the warm welcome to the position, following a long vetting process that was partly interruptedly Covid 19.  'I appreciate the welcome gesture characterized by cutting of a cake, which is in itself a team building activity' he said adding that his four year tenure would be built on the pillar of team work.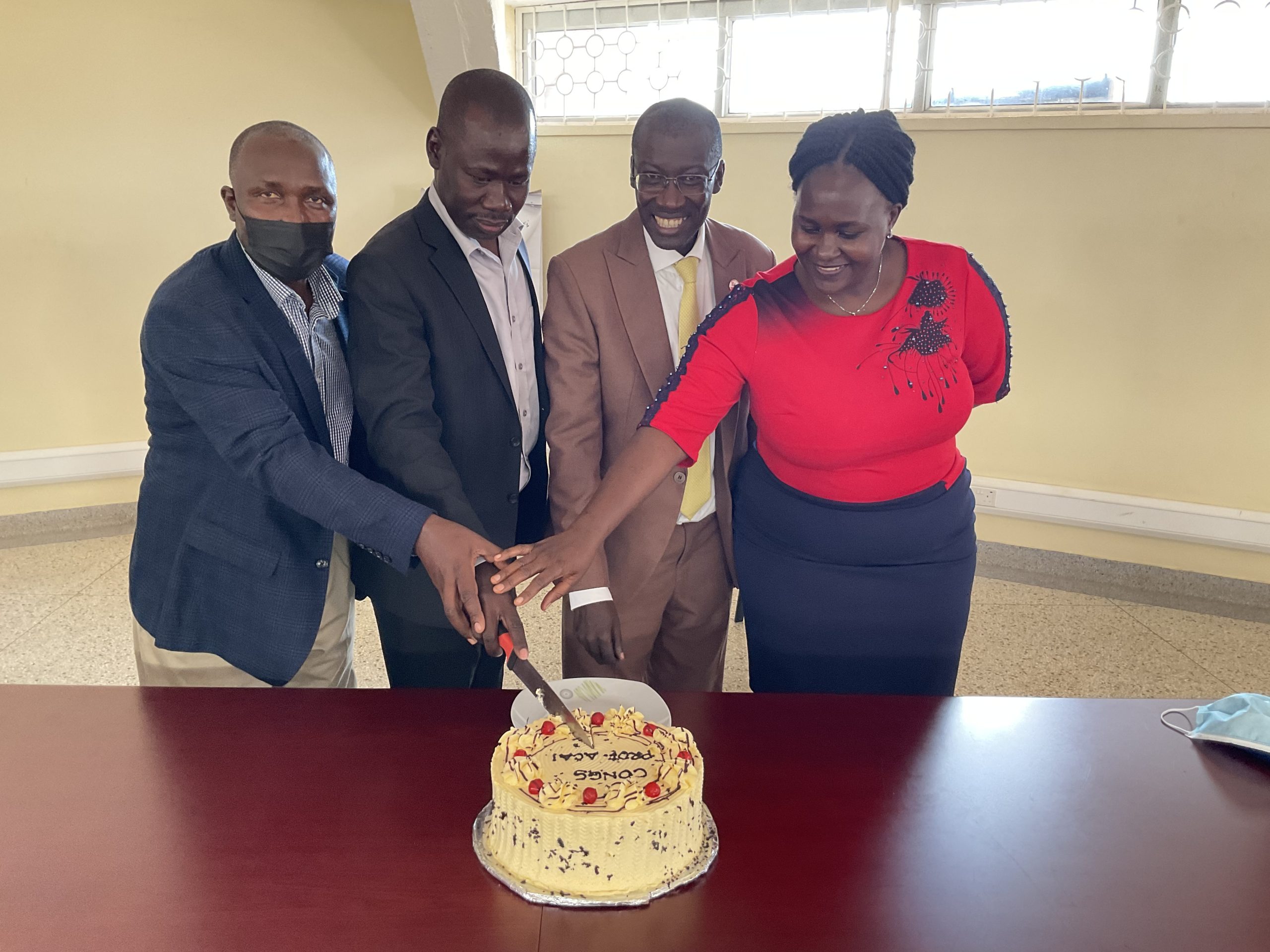 He specially appreciated his colleagues that encouraged him to contest as well as his fellow contestants whose participation and moral support was key in enabling him take on the strides. He expressed his commitment to work well with the Principal and the entire College fraternity. 'Covab will work well when all units are doing well, we will depend on you and will endeavor to work as a team' he affirmed.
The Search for Principals and Deputy Principals for the College of Veterinary Medicine, Animal Resources and Biosecurity, started way back in 2021 and a series of activities were undertaken including Public Presentations by the candidates to the Stakeholders that was done on 7th December 2021.