COVAB Summer School 2023 Commences
June 7, 2023
by
Gerald Brooks
in Events
The College of Veterinary Medicine, Animal Resources and Biosecurity (CoVAB) in collaboration with Michigan State University is hosting the 2023 summer school with the participation of 24 students.
The students from Michigan State University and Virginia Tech University will be involved in a number of activities during their one month stay in the country.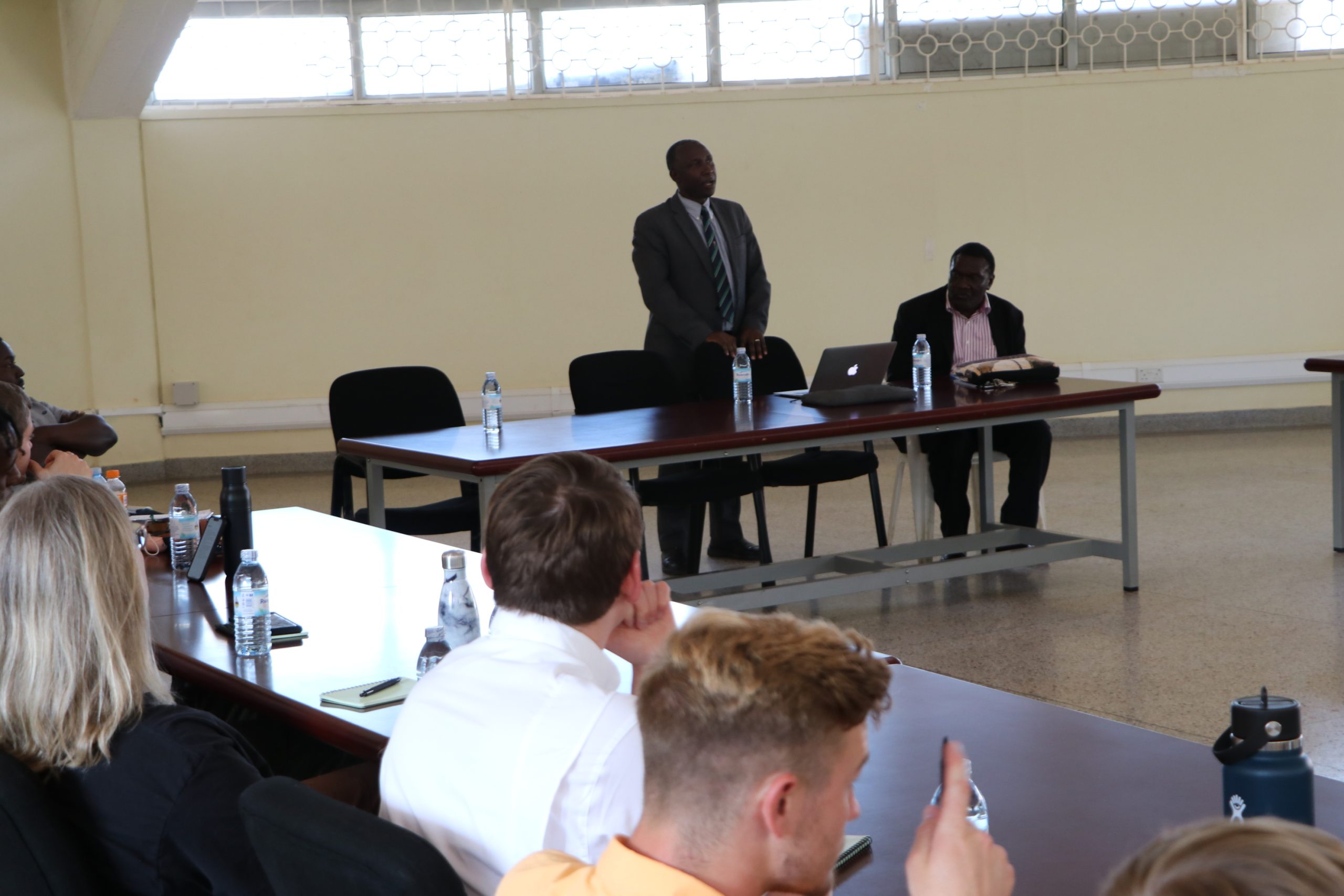 Prof. Robert Tweyongyere (standing) flanked by Dr. Kahwa welcome the participants
On Monday 5th June 2023, the team was at COVAB where they interacted with the leadership of the college and also had a guided tour of the various units of their interest. Prof. Robert Tweyongyere, the Dean, School of Veterinary Medicine and Animal Resources (SVAR) gave the welcome remarks during an event held in the Centre for Biosecurity and Global Health.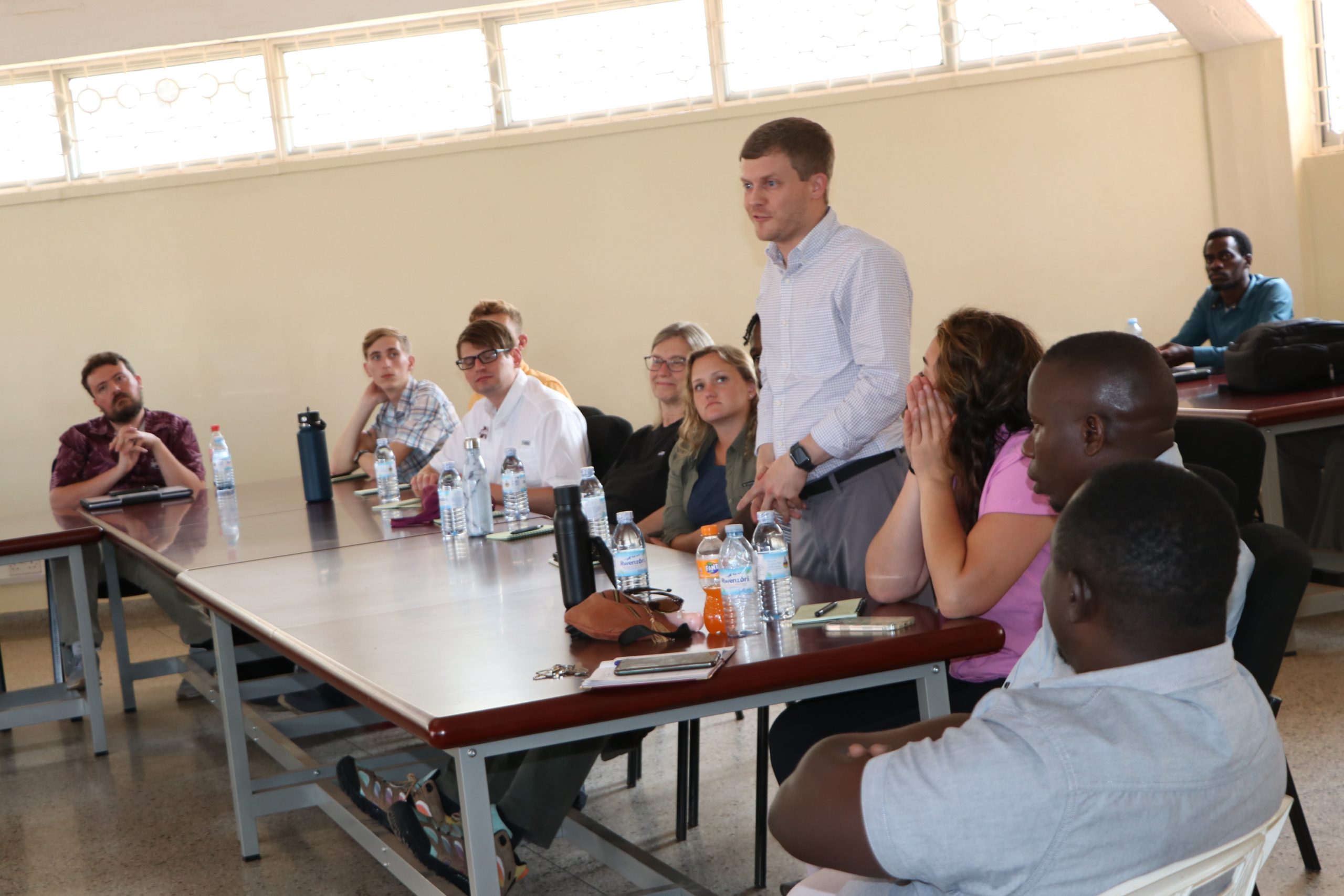 Prof. Stephen Reichley make his remarks during the meeting
Prof. Stephen Reichley, the Team leader from Mississippi University appreciated CoVAB for making all the necessary preparations that will help their students participate in the month-long Summer School.  He said majority of the participants were getting in contact with Africa and Uganda for the first time and were therefore eager to learn from the experience as much a s possible.
He said the summer school was opening up opportunities for further collaboration in areas like student exchange programs as well as graduate research.  He said the opportunity offered their students to move out of their area to the unknown would leave a lifelong imprint on their academic, practice and outlook towards life.
Dr. David Kahwa who spoke on behalf of the head of Department said the increase in the number of participants this year was testimony that the summer school was giving value to the students and the participating universities.  He expressed his appreciation to the two universities for choosing to come to Uganda, adding that this was an indication that what the department of wildlife started in partnership with other players was very good and relevant to the teaching and learning in the various participating institutions.
He urged the participants to provide their lists of expectations which would be a basis to rate the level at which they were realized and help in getting feedback about the program.  He said this was one of the way to ensure subsequent programs were eve better organized.
According to Dr. Celsus Sente, during their stay, the summer school participants will have excursions in various places including the Uganda Wildlife Education Centre, Yalelo Fish farm.  They will participate in local farm activities involving chicken, goats and cattle in selected communities.
The participants will also visit the national parks namely, Murchison falls national park, Kibaale Forest National Park and Queen Elizabeth National Parks where they will get involved in park related activities including game drives, research lectures, prime walks among many others.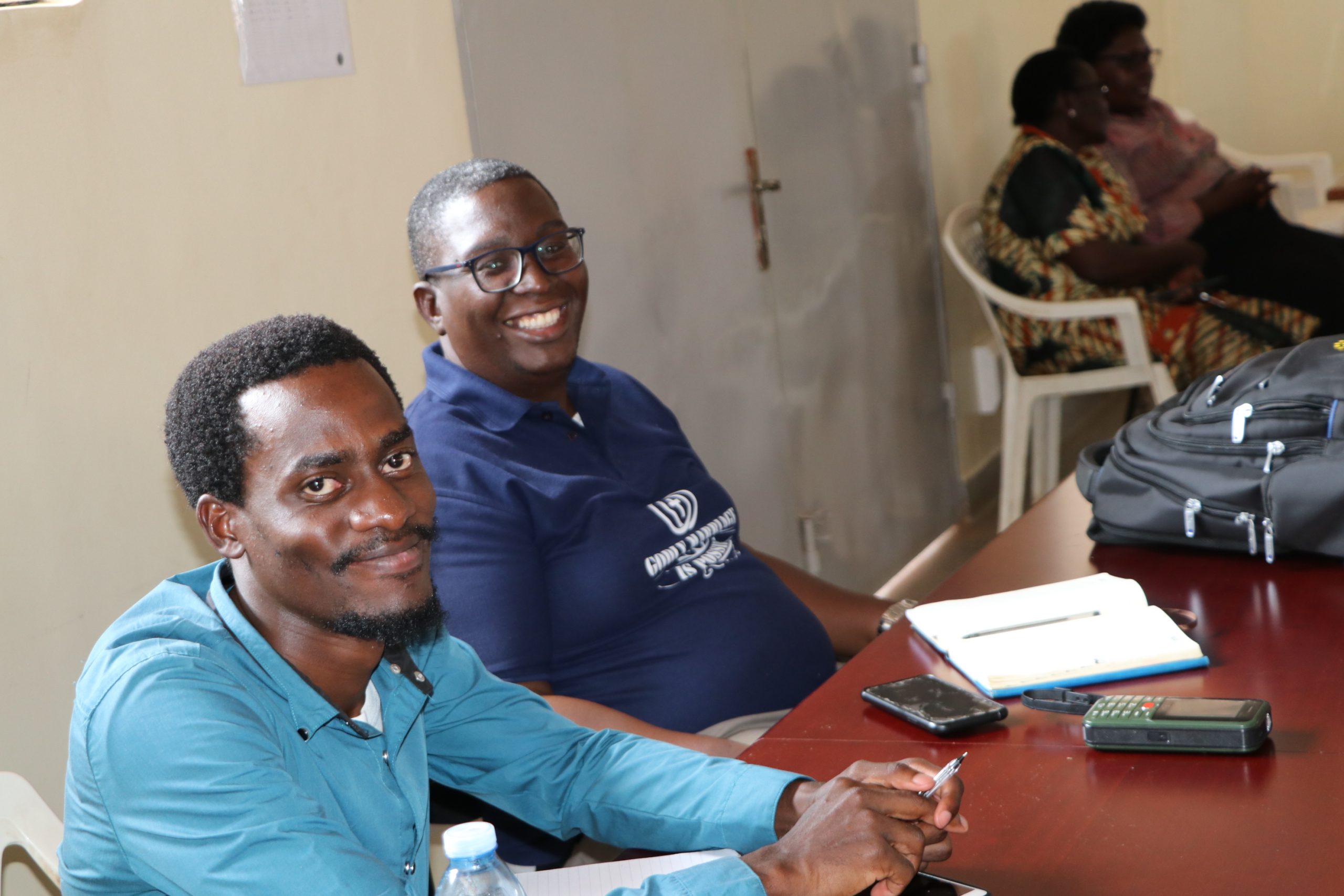 Dr. Tamale Andrew ® attended the welcome session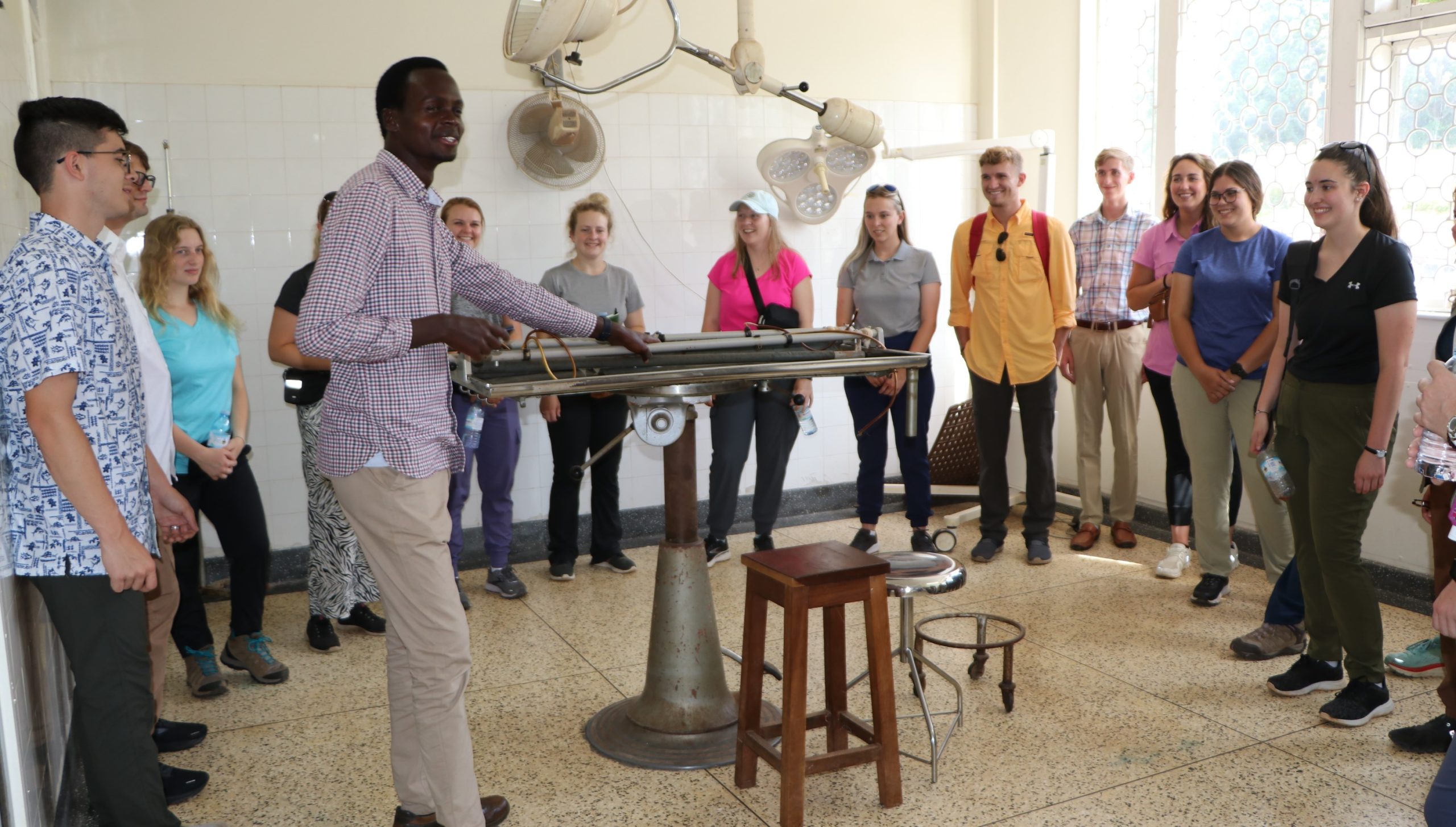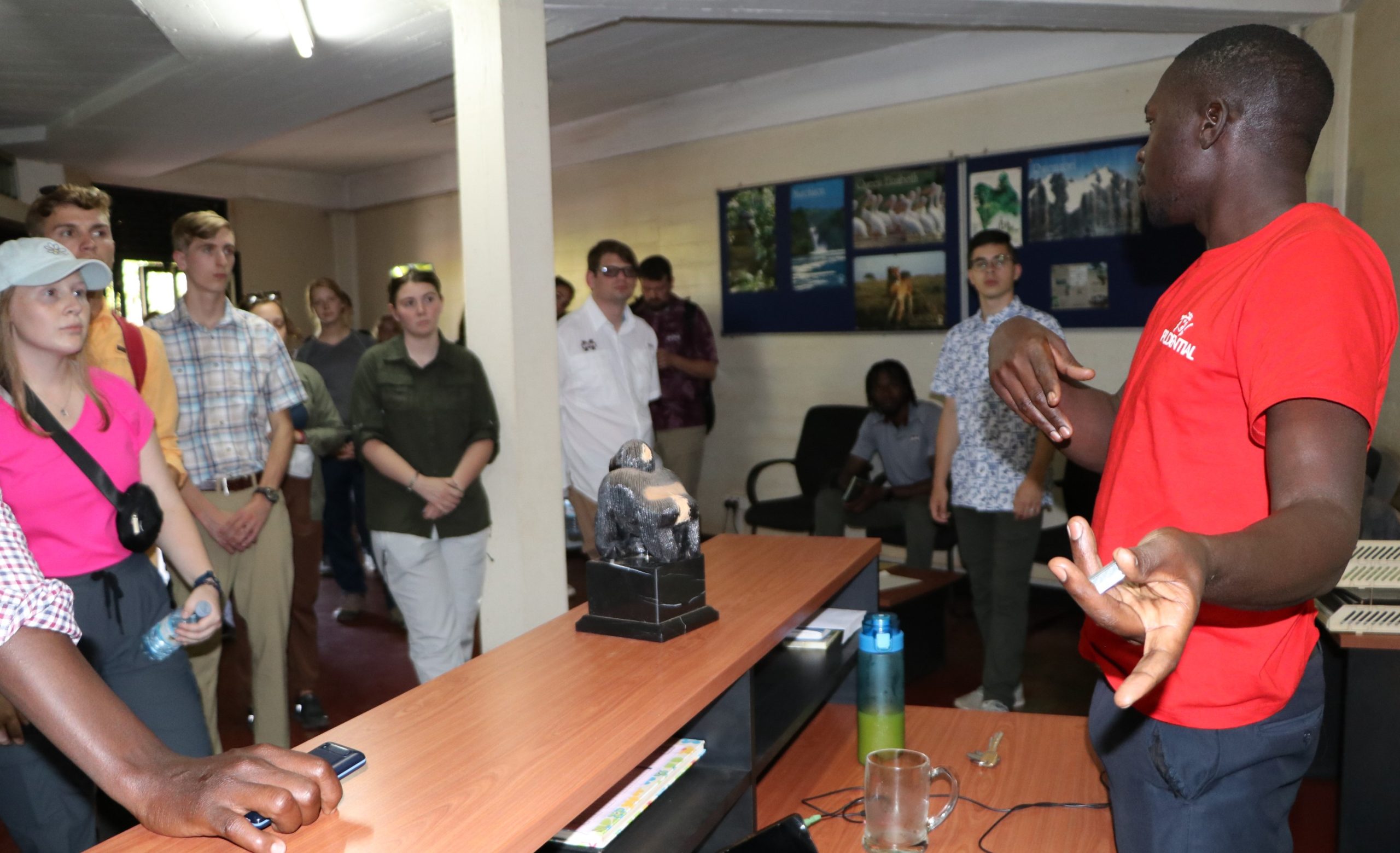 Story by Musinguzi Harriet