COVAB participates in the Science Week.
The Vice President of Uganda Major Jessica Alupo Epel on Thursday 10th November 2022 afternoon presided over closing ceremony of the National Science Week where she represented H E the President of the Republic of Uganda.
While speaking at the function, the Vice President noted that she was happy that President Museveni's vision of prioritising the teaching of sciences has been embraced.
She said that if the country focuses on sciences there will be no doubt that it will drive the social economic transformation of the country.
The  kick off at the Kololo Airstrip was officiated by the Prime Minister Rt. Hon Robinah Nabanjja on 7th November 2022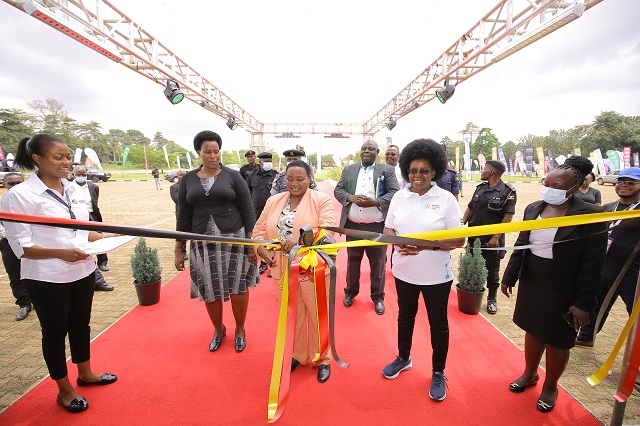 Makerere University – COVAB – as one of the main stakeholders was fully represented through exhibiting allot of Science and Innovation which included Antitick Vaccine Development,  COVId Vaccine Development, AFRISA to mention but a few and all this was towards vision 2040.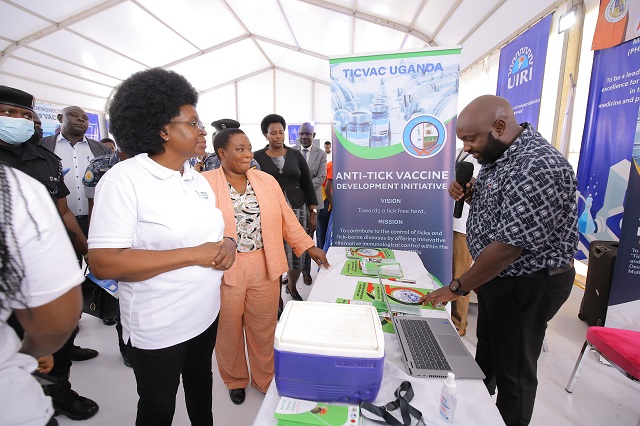 This year's Science week had a series of events including a public exhibition showcasing Ugandan innovations, an Investor Summit to drive investment into Ugandan science technology and innovation ventures, and various topical panel discussions bringing together various players within the science, technology and innovation value chain.
Running under the theme, "Uganda in 2040; The Future We Want Through Science Technology & Innovation", the event was open to the general public and attendance was free of charge.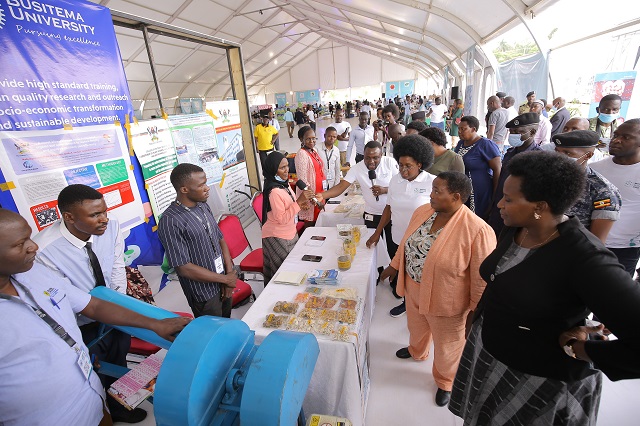 "Science and technology hold the key to the present and future development of Uganda and as a government, we are aware that to escape from poverty, investment in science and technology education is the key. This annual event is important as it brings together various players within the value chain to chart a way forward for Uganda's science, technology and innovation," said Dr Monica Musenero, the Minister of Science, Technology and Innovation during the official opening of the Science Week.
Allot of exhibitions in Science, Technology and Innovation – specifically in the fields of Pathogen Economy, Aeronautics and Space Science; The Future of Infrastructure; Industry 4.0; Mobility and Productivity Acceleration, Import Substitution; Export Promotion and the science of support services.
These showcased innovations such as vaccine development, robotics, agricultural value addition and food products, pesticides, the future of green mobility through automotive innovation, vehicle manufacturing, among others.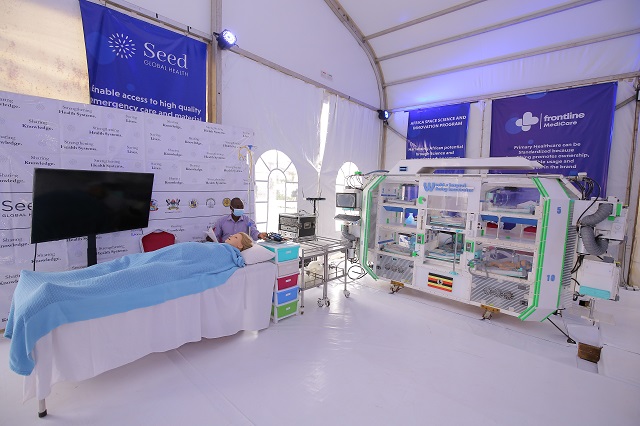 "This year's theme was tied to the future we envision for Uganda as we all need to acknowledge the need for innovation to drive national and economic development.
Technological advancement drives economic growth and global competitiveness with at least 50% of global economic development being attributable to innovations and investment in science, technology and innovation," Dr Musenero added.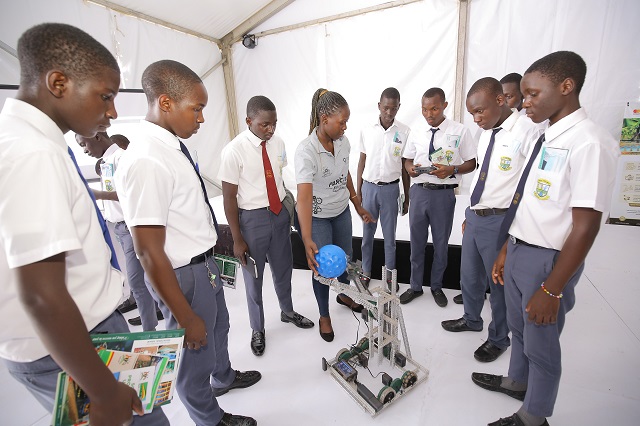 To address the challenge of funding for early-stage science, technology and innovation ventures, the National Science Week hosted a Science, Technology and Innovation Investor Summit. This was attended by key financial players including venture capitalists and commercial banks.
"We are proactively paving the way for our science, technology and innovation start- ups to secure the funding they require for viable projects. Through this event, we will act as a bridge and provide a platform for innovators to pitch their ideas to potential investors and secure the support they need," Dr. Musenero noted.