CoVAB conducts training in COVID 19 detection and management.
January 6, 2022
by
Brooks
in News
The College of Veterinary Medicine, Animal Health and Bio Security (CoVAB) Makerere University is undertaking a three days training for  over 70 Biomedical Laboratory Technology finalist students to equip them with skills to handle the testing, management and handling of COVID 19 cases.
The training  in the detection of COVID 19 using Rapid detection kits is one of the activities lined up in the campaign by the Uganda National Students Association (UNSA)  aimed avoiding a surge of  COVID 19 cases in Schools ahead of the opening of the Schools in the coming week.
The College, one of the leading training institutions in laboratory technology is taking a lead role in supporting the training function during the campaign where so far 200 volunteers have been trained.
We hope that the training will provide the needed skills set to personnel to be deployed  in detecting cases of Covid 19 in the Schools, said Prof. Samuel Majalija at the  launch of  the training held in the Bio medical Laboratory at the College on Wednesday 6th January 2022.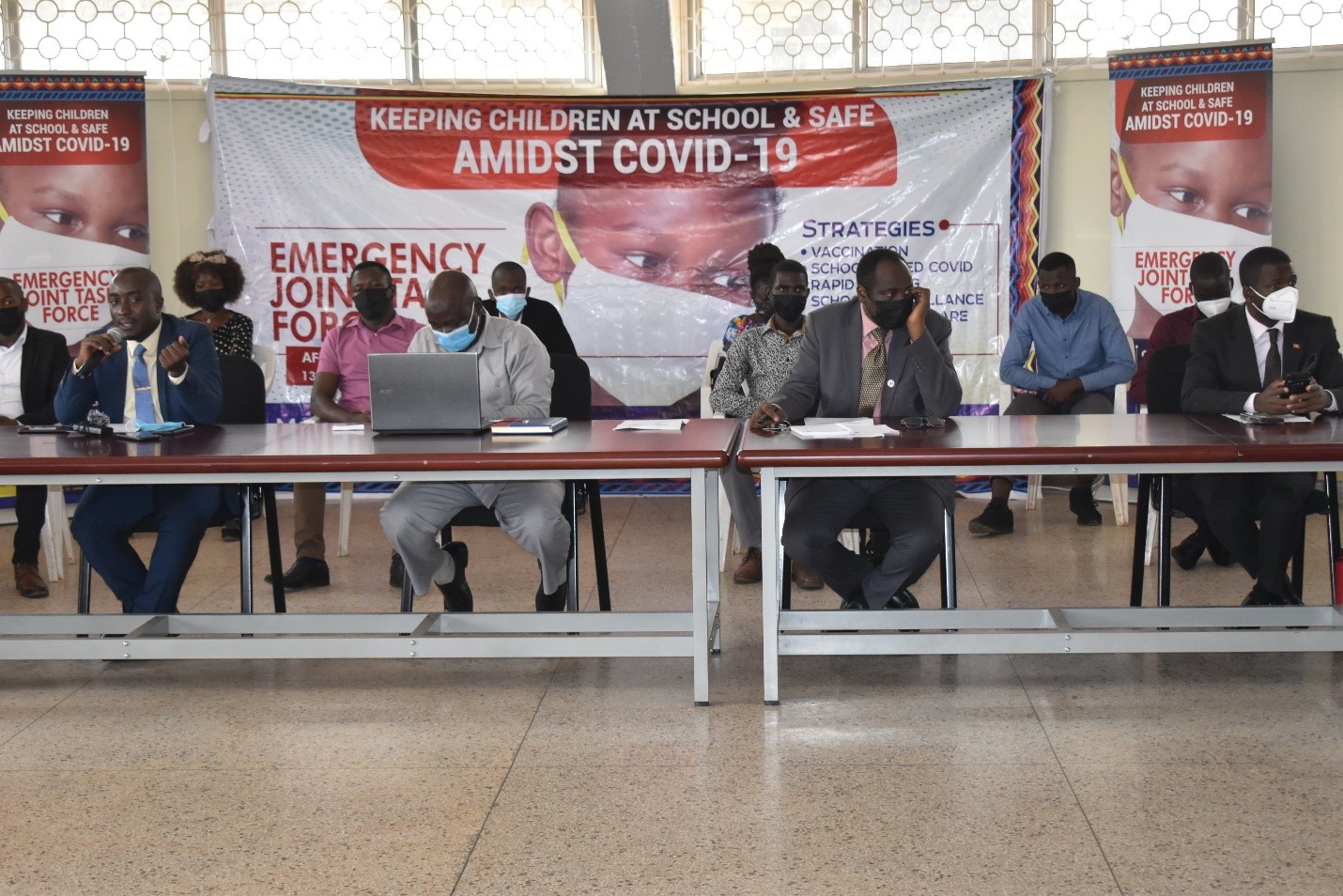 Professor Majalija said the training supervised by the Ministry of Health is conducted by competent technologists certified by Africa Society for Laboratory Medicine (ASLM) and he expressed optimism that the trainees would be equipped fully and deliver as expected.
It is expected that by the end of the campaign, the College of Veterinary Medicine, Animal Health and Bio security will have trained 2000 volunteers drawn from a number of medical laboratory training institutions in the country.
The campaign is aimed at complementing Government effort in ensuring that schools remain open.  The other planned interventions will include psychosocial support to students, advocacy and publicity.
The training launch activity was witnessed by other stakeholders in the campaign that included Mothers Union, Fathers Union, Scriptures Union, Uganda Girl Guides and Scouts Associations, Muslim women Association, Muslim Students Association, Contort Foundation and Women Vision among others.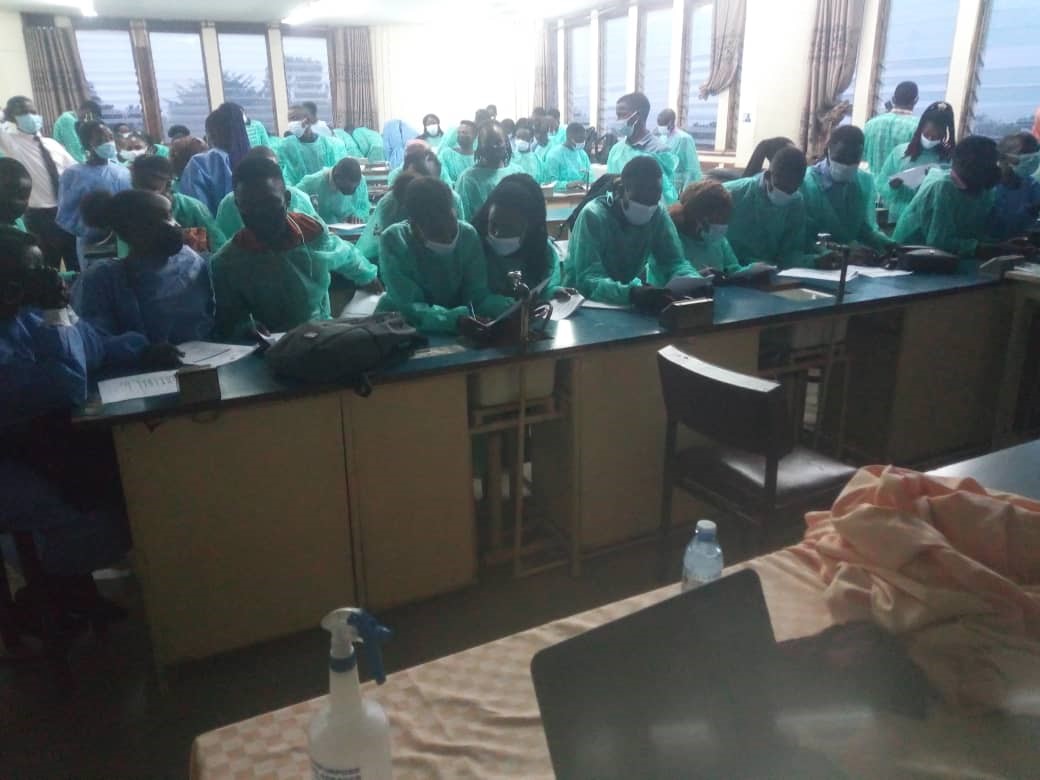 According to the Ministry of Education, Schools are set to open on the 10th of January 2022.  The interventions therefore will go a long way in ensuring the safety of the staff and students in the Institutions of Learning.